This week we spoke with Andersonville and Edgewater real estate top producer Amie Klujian of the Swake Group at Dream Town Realty. We discussed her move from marketing to real estate, how she goes above beyond for her buyers and sellers, and how philanthropy is paramount to her mission.
You can reach Amie at amie@swakegroup.com or by calling 312-320-5339 and by visiting EdgevilleHomes.com.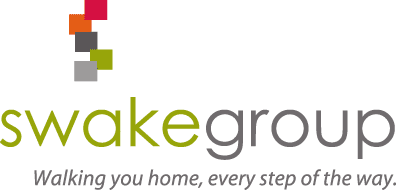 ---
Transcript
D.J. Paris 0:14
Hello, and welcome to another episode of Keeping it real, the only real estate podcast made by real estate agents for real estate agents. My name is DJ Parris. I am your host. And we have a new feature that we're announcing that we're going to be introducing in subsequent episodes where we feature your questions, and have either our interviewee or a another top producer answer. So if you're a broker and you're struggling with a particular area of your business, or you just want some assistance or help, you can write in and get some help from a successful Chicago real estate broker. The way to do that is you can either submit those questions directly through our Facebook page, which is facebook.com forward slash keeping it real pod or directly through our website, which is keeping it real pod.com click on the contact button and submit your question there. Also, if you found that this has been helpful, and you enjoy the show, please share it with anyone else that you think could benefit from it. So if you have other brokers or realtors in your office, or even that you meet out in the field, please tell them our audience is growing substantially and we want to get this in front of as many ears as possible. So thanks in advance for being a continued listener and also passing the word.
Today on the show, we're speaking with Amy collusion, Amy grew up in Chicago suburbs where she likes sports school and being curious as a kid after graduating Glenbrook North High School also my mom's alma mater. She attended Princeton University where she earned a degree with honors and politics at Princeton, Amy played Division One softball and club rugby after returning home, Amy earned her master's degree in integrated marketing from Northwestern Northwestern University's Medill School of Journalism. Previous to becoming a licensed broker, Amy worked at the Chicago Tribune, where she was senior manager in charge of marketing efforts for the tribunes $90 million real estate advertising division today, Amy has transacted nearly 85 million in career sales and is an executive vice president of suape group at Dream town Realty, a team that boasts over $100 million in career sales in the Anderson Edgewater area. Just two weeks ago, Amy and a real estate partner launched the in Andersonville, Edgewater specific real estate website called Edge Ville homes.com. Amy consistently Garner's the annual Top Producer sales award by the Chicago Association of Realtors, a distinct honor earned by only the top tier of local brokers outside of real estate, Amy enjoys collecting old Chicago maps. She also co founded and produces the backlot bash one of the nation's 10 largest pride events for women. Amy is a federal club member of Human Rights Campaign, and in 2017, go magazine selected Amy as one of 100 out women featured in their women we love issue with showcase talented tastemakers, influencers and all around inspirational women from all over the country. Amy's most civic commitment is her ongoing dedication as an executive board of director at girls in the game, a Chicago nonprofit that provides transformative programming for girls in undeserved communities to become confident leaders and excel as game changers. Well, thank you for being on the show.
Amie Klujian 3:40
Thanks for having me. DJ, pleasure to be with you.
D.J. Paris 3:43
And again, I know you've been very patient through a few technical glitches. So thanks. But let's talk about your how you got to be in real estate because your career path, you know, started seemingly in a different direction. So how did you decide to get into real estate?
Amie Klujian 4:02
Sure. Well, I began my career in 2005 as a realtor, and before that, I worked at the Chicago Tribune for about 10 years. And I did a variety of things for the tribune from like media relations was my first job coming out of the middle school of journalism. And then I moved on to some sports marketing positions within the Tribune. And, and then from there, always in the marketing department, I started doing consumer marketing and business to business marketing to our advertisers for the classified sections, which included the real estate section. And it was really that experience that cultivated my knowledge on the Chicago market and really proved a natural fit for my entry into the transactional side of the industry. A few days afterward, a couple days. After work a week I would walk down Michigan Avenue and go to the to the car headquarter motors and sit in the real estate classes. And it really was something that I just thought I'd have in my back pocket, because it seemed interesting to me, it was never something that I really thought would, would become a full time career for me, because I really did enjoy working at the Chicago Tribune. But what ended up happening was, I had my first transaction. And then my second, and I really loved it, it was fun, it was new. It seemed, you know, my personality seemed to fit the types of interactions I was having with my clients. And so I just sort of was devising a way to, you know, exit one career and bridge into another. And so it sort of was happenstance and a little bit of good luck. And just opportunity in the right timing, the tribune was going back to be a privately held company at the time. And that's when I made my exit, my mom and dad thought I was completely nuts, they didn't understand why I would, you know, leave a completely stable secure salary job to, you know, to make a foray into the real estate world. But over time, it just proved to be a great fit. So basically, it allowed me flexibility, it provided me the ability to kind of create and run and grow my own business. And it enabled me an opportunity to cultivate something, you know, I really valued which was sort of having a more deeper impact, and more direct relationships with, with clients. So I still after, you know, all these years still get a very special feeling helping clients find or sell a home, it's, it's fulfilling to play a major role in a really important decision and a personal milestone in people's lives. So it's a, it's fulfilling, and it feels really, really, it's a real, I feel happy doing this as a career.
D.J. Paris 6:57
Well, that for sure comes through in the way you communicate. And it's a very sincere and authentic sort of, you know, part of your character that I think is really important, because people are making these personal, very important decisions, of course, with where they live, and oftentimes, maybe buying their first house. And, you know, with having a realtor, I know, when I bought my condo, back in 2005, not too far from Andersonville, in uptown, my broker was was one of my friends. And he, he was wonderful because he his policy was, he never wanted me to have to call him to find out what was going on. And that was his customer service philosophy was like, he never wanted me to have to call him first. And so as a result, he just had to really hold my hand. And I'm a pretty easy a client, but he still had to make sure that, you know, he was thinking about all any new with that being my first home that that would be you know, particularly for more probably more challenging type of client that somebody that's had several transactions, just with all the information I was probably requesting. But I wanted to ask about because you played softball in college, and I wanted to talk about some of the discipline that is required for a student athlete at the collegiate level to be able to manage and by the way, Princeton on top of it, which is not, you know, a easy school to coast through, I had a friend that ran cross country at Princeton, and he so he did the same same sort of track and the discipline it must have take the must have required to to get through that. Has that helped you in business as well, just learning those skills early on.
Amie Klujian 8:41
Oh, sure. I mean, I mean, I graduated from the same high school your mom did it sounds like I didn't know that. But that's an awesome fact. When I was in high school, I you know, I played sports from a very really early life so I mean, I I been a Cubs fan my whole life baseball, you know, I was the only girl in the Little League playing you know, against the boys with the boys side by side. It you know, from a really young age, I learned the benefits of, of teamwork and always felt very comfortable being part of a team. And when I carried that through high school and decided to apply to college I really wasn't that popular to play sports in college as a female this was in the late 80s, early 90s and it but once i i Once I got there and decided to play it was one of the best experiences of my life. Yes, it did. You know, the skill sets you learn from playing sports in high school and even as a young girl, all those came into play. You know, college was is different for everybody. It's not like high school we have, you know, five hours a Class A day you have few classes each day I found that I had more little more free time than I did in high school. Even though there was still softball practice every day. You know, every day and then the travel schedule. So during the season is when I found when we were traveling a lot for games, but, you know, the the professors and, you know, the classmates if I'm out and can't attend to class, you know, take notes and there was a real collaborative environment just in the at the university, believe it or not, which is actually wasn't I expect what what I expected, but I found it to be, and, and a real camaraderie with, with the other students. So everyone was always sort of helping each other out, giving you their class notes if you missed it. And, you know, time management is important because it relays into real estate in an incredible way. And also, I believe, playing a sport, whether it's in college or in, you know, varsity or intramural, it, it teaches you how to have a strong balance, how to lose, you know, you can't always win. So you learn lessons in disappointment, really early in life. And you take those with you everything, you know, every experience in life, you build on, and hopefully it helps and comes out in your career. So So yeah, I don't think it was unlike playing a sport in any other college. It was intense, but made it through, made it through. Yeah,
D.J. Paris 11:18
well, I think you've basically said it, it's teamwork and discipline, you know, are really important to you. And those were two things that it sounds like have really stuck with you throughout your career, and obviously takes tremendous discipline to have the success you have. And you are on a team. So that that kids still so it sounds like you've been on teams your whole life. Yeah. Which is, which is, which is pretty cool. And the other thing, there a couple other things I wanted to mention, which I think really should not in any way be sort of glossed over. It's just just the amount of community involvement or philanthropic involvement you have with various organizations and not so much as a means to an end, I'm sure. In other words, I'm not part of this organization, because, you know, hey, I'll get my name out there and get me some additional business. I'm sure that is not the intention. I'm sure that probably happens as well. But how important is it for you to give back and and have Have you seen a direct correlation between, you know, has that resulted in business simply by being part of these organizations and providing to them?
Amie Klujian 12:25
Sure. Well, you may be referencing my involvement with with girls in the game, which is a local nonprofit that we've, you know, we're 22 years old. And this was an organization that after college, I read an article in a now defunct women's sports magazine, but in it talked about this woman in Chicago, who started this organization that would introduce sports to young girls, to teach them lessons in leadership and self esteem. And for them to realize untapped potential, and to help them find their voice. And so, from a very, you know, from just out of college, I was the first day there was the first volunteer, I was the first intern that the foundation had, and from there staying involved, you know, I've become a, I'm the executive, on the board of directors of that organization. Has it helped my real estate career? Yeah, you know, there are a few people within the organization that I've helped find homes, and that's always wonderful. So I think it's it, but you have to do something because your heart is affiliated with it. And for me, it's all about the young girls who, you know, you, I grew up on the North Shore, like I went to a pretty stable High School with stable surroundings. And I look as living in the city now, for the last 25 or 27 years. I, you know, I know the challenges that our school kids and young girls in particular are facing and they're not the ones that are always paid attention to as a priority, with a lot of the funding dollars. So for me, knowing what sports did in my life and helped me from one step to the next. I just don't want to see you know, like a young girl with so much potential be sidelined or not feel feel it or not find her voice so yeah, it's more important to me not because of, you know, business but more just because it's in my heart. And but I'm sure I think it helps to show when you are in any profession that you have a balance in your life. And if we were 100% dedicated to just one thing, it that that to me, it for myself becomes what you know, where I start to sense like an imbalance and uh, you know, and so you have to good social time. You have to have you know, hard work time. And you know, for me, part of that is having giving back time so it's, it's kind of all all plays a role in my attitude and personality and that is What like comes across every day when I'm interacting with clients? So it all kind of is connected? So yeah,
D.J. Paris 15:05
yeah, I have a charity that I'm involved with where it's every other Tuesday, I go to a place and I do a thing and nobody has, and I've been doing it for years, nobody has ever asked me, What do I do in my professional life? You know, it's it would never result in business. But it's, that's, of course not the reason to do it anyway.
Amie Klujian 15:25
And one of the that's one of the other things that I've done for the past 14 years, my I've co founded and CO produced a women's Pride event in Andersonville. And that event, you know, the team sponsors and dream town is sponsored, but I never have time during that event to build my own business around and it's like, you know, I wish I had more because it's like all these wonderful people right there and it's perfect, but it just, you know, it's just nice to just sometimes for branding or awareness, but it's certainly not a hard sell. But it's it's it's it's fulfilling. So that's why what's
D.J. Paris 16:04
what let's plug that that's backlot
Amie Klujian 16:06
bash, Chris, that's back left.
D.J. Paris 16:07
And if people want to get involved with backlot bash, how would they
Amie Klujian 16:12
do that? Oh, sure. Um, they would reach out to me through Facebook. We have a backlot bash page or info at backlot bash. info at backlot bash chicago.com. And there's a, there a lot of ways to become involved, just reach out to me, I'm pretty easy to find, because most brokers are all over the website, if you just type their name in and, you know, I'm happy we have a lot, we need a lot of volunteers and friends and family to, to make that event run smoothly. So we can always use some extra hands for sure. We're playing save now. We're actually so it's a it's every, every June.
D.J. Paris 16:51
And then also with girls in the game that you referenced earlier, that's an another organization if you're interested, get in touch with Amy here as well, to help help younger, younger women. And so, you know, it's funny, whenever we talk to top producers, and we get a lot of feedback, which is always like, Okay, the next time you talk to a top producer, which is usually who we talked to they go, you have to ask them what's what's the secret? Or what's the what's the one thing that that that broke that producer knows that? You know, maybe the other brokers don't, I don't know if there is a secret, but what would you say if somebody were to ask, you know, what's made you more successful, maybe then then others who have started, you know, the same time with the same resources that you had in real estate?
Amie Klujian 17:36
Sure. Well, I think that actually comes down to defining success. And for a lot of people, it is about the numbers, and it is about being a top, you know, aspiring to be a top producer. And I can't say purposely that that was my original intention. And I don't know that there is a secret sauce, but I do know that you can't, shouldn't probably expect immediate results it, you know, it took me a few years to become even in the consideration set of a top producer. And I think one of the key lessons is to, to be patient with yourself. Because if you as a new agent, try to do everything that can remotely lead to business, you'll go insane, because there's so many ways to build your business. And there's not one answer, if you pick an avenue that you feel comfortable with. For some, it's cold calling, that's not my thing. For others, it's, you know, generating business through, you know, buying leads on on websites, and that's great. If you do one thing, you know, take a deep dive into it, but don't feel you have to take that deep dive, like right away. Like I feel always sort of slow and steady wins the race. That's a you know, a little bit my mantra, and that's a kind of how it's been for me. But you have to pick a strategy that also matches your personality. And, you know, and don't give up because, you know, my first real estate transaction was, you know, one of my most memorable, and, frankly, one of the most unusual transactions that I had, and I was, you know, if I didn't have my mentor, I, you know, to bounce what happened off of I think I would have been, you know, really scared to keep trying to, to pursue this career. And it turned out, you know, that everything turned out, okay. But you know, you have to kind of work through some of those setbacks and even if they happen early on, don't lose your confidence. You know, and I think that's one of the, the main the main things people, clients just want to be helped. They want to be advised and they want to know, and trust who they're working with. And if that's what you exude, then that's what they We'll pick up on and that's what will build your business. So, you know, starting with friends and family, I think is critical. And the easiest way I think to, to garner some transactions under your belt, and then to keep it going through their referrals, so and who
D.J. Paris 20:17
and who better to forgive you if you screw something up with friends and family, because they're the most likely to forgive you,
Amie Klujian 20:23
or they will never speak to you again for the rest of your life.
D.J. Paris 20:28
But I've always said that to is, which is that, you know, I was just talking to a new new broker broker, she's at a different firm, just right before we got on, and she said, Boy, you know, I'm really not confident, and she's in her first like six months, and I said, you're not supposed to be confident your first six months, you're supposed to be scared, and you're supposed to not know everything. And I said, it's okay to say to the client, hey, Mr. or Mrs. Client, there'll be times when I might not 100%. You know, you might ask me a question. And if I don't want to 100% have the answer. I'm gonna check with my team and get right back to you. And she just, that's huge sigh of relief came over here when she realized, oh, yeah, that makes sense. You know, and, and you can say that to your clients, you can say, this is my first year in the business, and I don't know everything yet. But I have a team that can help me and, you know, so please give me some latitude, if I need to get back to you, you know, whatever.
Amie Klujian 21:20
Good. That's an excellent point, I think that that's a great approach and know your style. And be as honest as you can, with, you know, with your clients. And I think at the end of the day, you'll find that that actually build success and don't get sucked into, you know, some of the, you know, the bravado you may see walking around your office, and it's easy to feel insecure at any point in your career, when, you know, you've got a lot of types of personalities that are in this industry. Some are smooth talkers. Some are fast talkers, some don't talk at all. But you know, I think that you'll Don't, don't let the people around you dismantle, like, your style, and who you you are. And, you know, you can learn something from everybody, for sure. And I would say it'd be like a sponge, those, you know, those first few years, and never think, you know, at all, because, you know, we know, we don't we're always learning new and better ways to do things, new approaches. And if I didn't have someone that would share their expertise with me, because let's face it, when you come out of real estate school, you don't really know how to make it through a transaction, you know, the legalities of certain things, but the practicality of, of running a real estate business or a career isn't really, you know, knowledge that they teach in school. So it's important for I think every experienced agent, you know, to be open to sharing and giving back and I think it it helps, you know, bolster our, our broker community in general. And, yeah,
D.J. Paris 23:03
yeah, I know, you're you're right. I wanted to go back to the you talked about your first transaction being unusual care to give us any specifics. People love a good story.
Amie Klujian 23:15
Sure. So my first sale was the two friends who were selling their condo in Edgewater. And I, I had a really rough time, negotiating the deal. I mean, first, it was the first deal I was negotiating. So let's just say that's the ground level that is like, you know, we're, we're dealing with, but the buyer's agent was really combative. And, and really rude. And it wasn't, it wasn't something I was really expecting, because I was happy. It was my first transaction and, okay, they put an offer and now I'm gonna come back at this price. And I had my mentor by my side, who was my business partner today, Todd, and he was, you know, coaching me. And when it was clear that we were pretty far it wasn't like, you know, the other broker said, hey, check your comps, or this or that he really went to this really insulting personally insulting me. You know, I'm smoking the crack pipe, and he yelled that I'd never you know, I'd never sell this home for one dime more than what his clients were offering. I'll never forget that, you know, statement. And I was just like, shocked on the phone that he was was really combative. And I really believe he felt he could bully me maybe because, you know, maybe he looked me up and knew I didn't have anything under my belt, you know, at the time. So you know, I could just say, though, that you know, we ended up not coming to terms. I you know, less than a week later, though, I was under contract with another buyer for 15,000 more so, in a way I feel like I didn't acquiesce I felt felt like good about, you know about my point of view, and the data I was using to support it. And in the end of the day, I think that first sale inspired me to continue forward with growing confidence in the abilities. And it also, frankly, taught me that how important it is to treat other realtors with equal respect is colleagues in the industry, no matter what their level of experience, or sales volume or the brokerage they work for. Because, you know, it just it, it didn't need to happen. I don't know. Maybe it was just his personality or something. But it I mean, I will never forget who that is. And I will never mention.
D.J. Paris 25:42
Well, it is it is a called a cooperative commission. Right? Sometimes, yeah, sometimes brokers forget that. But it's called the cooperative. Tell us about the Andersonville incident.
Amie Klujian 25:53
Okay, so this was this was a funny, funny experience. So I had a husband and wife they were looking for a property and Andersonville. They lived in Anderson and wanted to stay in the area. And so there was a great top floor, three bed, two bath, short sale that was on the market. This must have been in excuse me, like 2020 10 or 2011. I can't recall exactly. So as I made the appointment, the listing agent said, hey, it was on lockbox. Hey, there are a couple you know, there's a cat in the unit on there, there'll be some treats, just give the cat a treat. And, and you'll be fine. Okay, great. You know, I have a dog. I'm not a cat person. But I You know, I've been around cats, I get it. So we walk up my clients were all happy to see the spot, you know, the place. And right at the top of the staircase. In the vestibule still like on top. Not even in the unit was this case of cat treats. I was like, okay, that's weird. It's not like inside on the kitchen counter or something, but that's fine. So we're like, okay, so unlock the door go in. We just actually unlocked the door and stepped a few feet in and, and all sudden, this cat like, attacked us and started you know, puffy fur and tell going knots and started hissing and and we just froze. And we didn't even make it 10 steps into the living room. And the husband ran out screaming like a baby in a cute way. And the wife and I were left inside the living room just standing there when this cat was like climbing and she had jean skirt. No, you know, exposed legs. And we yelled at just you know, we yelled to, you know, for him to open the door and throw a tree down the you know down the hallway and get the cat like away. So we cracked the door open through a tree down the hallway, the cloudlet Kelly got distracted, but for like two seconds, but it was enough for us to just run out. We never saw that condo again. But I knew from the first look that it was an awesome condo. So I made another appointment to go back with them like two days later. And I made him get the cat like out of there for us. And we ended up buying the short sale and coming to a coming to you know, terms and they've enjoyed that. That space for several years. And actually we're going to be relisting that space pretty soon and they're going to do very well because we tolerated the cat. The funny part was on the second showing when we actually got to see the condo there was a framed picture of the cat. And on the frame it said Good kitty kitty. Oh boy. And we just started dying and it's just a story that we you know, when he reached out he's like, oh, you know, I'm like how can I forget that story? That's one of my my all time favorite experience. It was a vicious vicious cat.
D.J. Paris 28:59
How important has it been to focus in on on sort of one you know a few geographic areas. I know you guys specialize primarily in the Andersonville Edgewater area. Is that correct?
Amie Klujian 29:12
Yeah, so obviously we sell all over the city but we we live and work in Andersonville Edgewater. So it's a it's not only familiar to us, but we're here every day weaving through the streets and seeing what's going on. So it just just happens to be where we have grown the core of our business. And it's a Yeah, for a lot of different reasons. It's not critical, I don't think, you know, one of my first transactions was up near the Wisconsin border, and I've been as down south as Kankakee, but I do think there's a certain confidence when you really know a territory and you know, the inventory and you you keep better track of that inventory because it's in a more defined zone. There's just no doubt that that that comes across and that that confidence CES, in, in this area in this section of the city is, is strong for us because of how much time we spend here. And also the collaborative approach we take with each other to in terms of a team. But yeah, so it's not critical, but it's been it's been successful for us because of how ingrained we are in the in the area here.
D.J. Paris 30:23
Yeah, and I wanted to also end with and I know that we talked privately with me about maybe not bringing this up, but we have to bring it up. So we talked about some of the funny experiences you've had and you've given us a few of those anecdotes but you you I'm trying to think of the easiest way to say I'll just come out and say it you you went I imagine it was a showing and you know in a foreclosure out there you saw you saw a device that was a swing device use for amorous activities. Oh beautiful. Yes in in a foreclosure and obviously not expecting to see that I was guessing. No, no. The description
Amie Klujian 31:03
and not expecting to see it of course Yeah. Was not one of the you know, options to check off in the MLS. You know, that would be transferable with the property. But yeah, we went into a foreclosure unit. I think a lot of units in the building were in foreclosure but walked walked right in and the first thing we saw was sex swing. And you know, those things happen. Well, maybe not that but funny things happen along the way unusual things at showings. So we just all kind of went with it and had a nice time with it. And it became like a running kind of a running joke. I'm sure if every agent you know sent in their most unusual sightings on showings we'd have a pretty entertaining list to to go through but I've also run into you know, porn collections out in the open you know not even in the closet videos of you know, unlock guns.
D.J. Paris 32:01
I love I love the the because you I imagine with what you're the list that you're using right now that you are not the listing agent on any of these things. We're like I just love that the listing I just love that the listing agent, you know, when they're getting the place prepped and goes, no, leave the SEC swing up. Don't take it down. Leave it up. We want that up for all the showings that somebody in this room. I walked I walked into a place once that I was I was interested in buying that they had painted the ceiling of this the dining room I think and it was it was an actual it was an edge or it was in uptown, actually and they painted it to resemble the sky. So if I remember I think Bellagio has this in their mall in Las Vegas. It's like they paint the top to look like a sky and I went and you know you can paint over anything it's no big deal but I went that is just you know like I hate this poor listing agent you know because you walk in and you see it and you just go you know and but not as funny as a sec swing. I love the unlock gun. Let's talk if you'd like there was just a gun just sitting out or
Amie Klujian 33:10
if you open the closet it was kind of laying sideways on the on the shelf. It was pretty easy reachable. Yeah, it was not. That was something more recent, actually. But um, yeah, there are some crazy things. You know, another crazy one was seeing a coffin in a home and that was kind of freaky to do. Wasn't able to it's kinda like you know, you knew they were preparing for like an estate sale is it it was just sort of like, okay, yeah, we just we just, you know, took that one too. We didn't open it and we didn't do it. Good enough to open it. No, no, we knew the seller was dying to sell anyway so we didn't know for that.
D.J. Paris 33:50
I just love that they had their own coffin in their place waiting for it.
Amie Klujian 33:54
I don't know if it was art or or what but it was it was a little intense. It was just really out of place of course. The other things that was probably the most shocking thing that you would never expect to see in a home. But the other things Yeah, maybe you'd come across this that just not out in the open. But um, anyways, yeah, we all have stories like that and I even as you know stories with great MLS pictures that aren't so great. We can do like a nice conference a report with those.
D.J. Paris 34:21
Oh, it's Yeah, it is. It is truly amazing. Like people you know, who just do it on their phones and just have or you know, the lighting is all off or whatever.
Amie Klujian 34:32
Actually, that's, yeah, that's a good point. Those Those things are important and I really would advise it it really is worth an investment to take professional photos and a home for any new agent even though it seems like you want you know you don't want to spend that much money right now but I think it'll pay off in the long run. So, you know, please agents like get professional photos.
D.J. Paris 34:54
Okay, but what give one more piece of advice to brokers who are looking to to take their business to that next level, what do you think is been the reason, when you've given a lot of really good strong examples of, you know, sort of what to do, but is there anything else that you that you just see people missing, like that really separates you from from, you know, other brokers,
Amie Klujian 35:19
I think that there are two things, maybe if I can give pieces of advice, the first thing for any, any broker at any skill level would be to come up with processes and procedures for this very difficult or detail oriented process of, you know, not just making the sale, but going from contract to close. And I think that adhering to processes and procedures will help you not feel overwhelmed, at certain points in the process, and it'll ease, it'll make a transaction, you know, go smoother. And I would also say, to think creatively about your approaches to solving problems, whether, you know, this might come this might come with more experience, for some experience, meaning more transactions under your belt, but I think that, you know, if you could come up with solutions to problems that aren't, you know, just the obvious or, you know, in be involved in the process, even with the mortgage process to some degree once you once you get comfortable with it. Because there are a lot of times when one mortgage broker can't do something, but another company can, and having being aware, and knowing kind of what's out there, and different resources is also really important. So it's having a good balance of resources, and, and getting your your processes down. So that you can practice in a more disciplined manner. It's, it's never perfect science. I mean, even even my team and I were still, you know, fine tuning, things like that. So it's an ever, never ending sort of endeavor, but it's really, it was really helpful for me, and then coaching, I'm in a nice position where I could, you know, afford to, you know, hire a coach. And I would say, at some point in, in your career, if you were feeling stagnant, or sales are kind of staying level and you want to grow, but you can't figure out what maybe is that thing that's stopping me? Or what is this obstacle? That's, you know, you know, leaning, getting a different perspective, sometimes in our own work habits is actually a really critical, critical thing. So that's what I would say, DJ, for sure. Yeah.
D.J. Paris 37:34
And just to piggyback on the coaching thing, sometimes it's just to remind you to do the fundamentals to where it's, you have, you're paying somebody to remind, it's like paying a personal trainer to remind you to do push ups where you're like, I know, I should do that, but I'm not doing it. I know. So having a coach, a lot of it's just having accountability and making sure that, you know, they're gonna ask you, Hey, did you do X, Y, and Z, and you know, and you're paying them to help keep you accountable. And so I think coaching is, is great, even if necessarily, maybe the person doesn't necessarily maybe give you additional insight, although that's wonderful. But even if they're just reminding you of what you already know, but not doing is, is huge. Yeah,
Amie Klujian 38:13
that's a good point for sure.
D.J. Paris 38:15
What you have set it off, I do want to plug a couple of quick things for you. We talked about the organizations that you're involved in, but also you just launched a new website, and let's make sure that that people can check it out. It's Edgeville home so it's kind of a combination of Edgewater and Andersonville. But it's edge Ville homes.com And it's very cool. And it will give you sort of an understanding of how serious that Amy and her team take sort of their brand and how professional it's a clean looking site. It's very useful. And I was very impressed by it. I see a lot of broker websites so it was definitely a feather in your cap. And then also let's see if there are any buyers, sellers investors, even renters per se that that are looking for some real estate help. How would they best get in touch with you?
Amie Klujian 38:59
Oh sure. They can Google me my name is spelled AMI e it's AMI collegian Calle uj i n or they could just simply email me at AMI dot clusion at dream town.com Or Amy Am I II at Sweet group.com which is the name of my team.
D.J. Paris 39:19
And that's SW a ke group. Amy you have set it all and this was this was wonderful. I really appreciate your time. And thank you so much for being on the show.
Amie Klujian 39:31
Thanks, DJ. I appreciate you doing this for the community. It's fantastic.
Subscribe: Apple Podcasts | Google Podcasts | Spotify | Email