As a real estate agent you may be wondering if there are podcasts specifically designed to help you take your business to the next level.
The answer is yes!
We've collected the VERY BEST podcasts for realtors, agents, teams and brokers in one definitive list!
Best Real Estate Investing Advice Ever with Joe Fairless
A lot of investors who are looking for the best real estate advice have to juggle busy schedules. That's a big reason why podcasts have become so valuable in the 21st century. No matter what you have on your plate for the day, you can open an app on your smartphone and learn about topics that interest you.
And if you are seeking one of the best ever real estate podcasts available, you have come to the right place.
Imagine you are friends with hundreds of real estate investors and entrepreneurs. Now imagine you can grab a beer with each of them and casually chat about failures, successes, motivations, and lessons learned. That's what The BiggerPockets Podcast delivers.
Co-hosted by Brandon Turner, David Greene, and BiggerPockets founder Joshua Dorkin, this podcast provides actionable advice from investors and other real estate professionals every week. The show won't tell you how to "get rich quick" or sell you a course, boot camp, or guru system; instead, the BiggerPockets Podcast will give you real strategies that work for real people.
J. Massey, real estate investor, entrepreneur, sales coach, instructor, master facilitator of Robert Kiyosaki's CASHFLOW™ 101 games and creator of Cashflow™ Diary, offers free training courses for new and experienced investors. Break through the clutter of learning real estate and business investing and become a successful entrepreneur. Listen to beneficial strategies to improve your skills in prospecting, placing offers, closing deals, buying, selling, wholesaling, fix & Flips, rehabs and much more. By way of Cashflow™ Diary, J. Massey basically gives away current industry strategies by simply teaching what he does daily as a real estate practitioner. Start Learning For Free Today.
The best real estate coaching and training for Realtors to get more "Yes's" and more successes in your business and in your life. Listen to Kevin Ward, Internationally recognized speaker and real estate trainer, as he delivers high-octane training on skills, strategies, systems, scripts and the success mindset for top-producing real estate agents.
Greatness lives within us all. But have you tapped into yours – or is it stuck inside you? Top-ranked real estate and business coach Tom Ferry's life's work is all about helping people fulfill their vast untapped potential. The Tom Ferry Podcast Experience will give you the knowledge, support, motivation and tools to succeed in business and achieve your true potential. Every Monday, you'll get a quick (under 5-minute) dose of all-important Mindset and Motivation. On Tuesdays, you'll receive audio from the legendary weekly #TomFerryShow. Each Wednesday brings you the Tom Ferry Podcast Experience, in-depth original episodes spanning everything from illuminating guests to inspiring keynote speeches to hands-on business training. We'll wrap up the week every Thursday with some fun and enlightening #TBT lessons and guidance that are as relevant today as when first presented. The Tom Ferry Podcast Experience is designed to help you grow, achieve more, earn more and ultimately, fulfill the greatness within you.
Welcome to Today with Jared James, hosted by entrepreneur, speaker, real estate coach/trainer and author Jared James. On this podcast you can expect to get my original thoughts on current events that affect your business, my most recent keynotes, interviews with influential guests, episodes from the #JaredJamesTodayShow and a behind the scenes look into the challenges and triumphs of what it's like to run a multi million dollar company.
The CashFlowGuys Podcast teaches busy people how to use what they have, to get what they need in order to accomplish what they want. Using tips and techniques from industry leaders in Real Estate Investing and Financial Services, the CashFlowGuys are on a mission to educate the public on all things involving real estate and financial services. Your host, Tyler Sheff interviews experts from around the globe to help people improve their financial intelligence.
Join award-winning real estate coaches Tim & Julie Harris every weekday for industry news, coaching advice, and interviews with real estate leaders.
Real Estate Today opens doors for buyers and sellers with critical and credible information on the real estate market. It's fast paced and fact packed with experts, interviews, call-ins, and field reports and timely market conditions.
On radio stations, on satellite, on podcast, even on cell phones, Real Estate Today is your instant connection to the American Dream of home ownership.
Inspiring interviews with landlords who are generating passive income by investing in real estate. On each episode, we talk to guests about how they generate cash flow with their rentals, and issues they face with property management, and managing tenants.
GSD Podcast is where we interview Top Real Estate Agents, Top Entrepreneurs, Top Fitness and Health Experts and people that DOMINATE their space!
These are people that do not accept mediocrity, they have clarity on what they want in life and they take massive levels of action to create their dreams into a reality! They create epic lives!
The Real Estate Marketing show is a podcast for agents like you who want to get, and keep, their competitive edge in any kind of real estate market. After all, you need to market yourself before you can market real estate. Each week you'll discover exactly what marketing tactics are working (and which tactics you should let your competitors try first).
The Real Estate Sales show is for Real Estate Sales People and Entrepreneurs that are committed to reaching their true potential.
Every week, you will be exposed to the exact systems, skill sets and belief patterns necessary to push you to increase production, efficiency and profitability.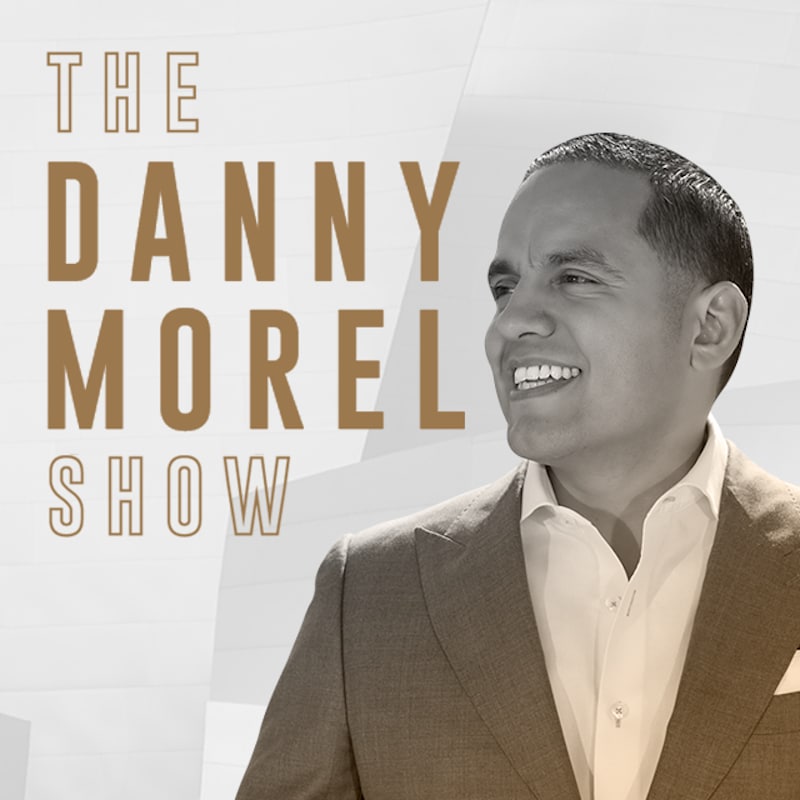 The #1 podcast for agents. We talk with Real Estate Agents who sell more than 50 Million dollars a year in volume and find out how they do it. We uncover their stories, secrets and tips & tricks.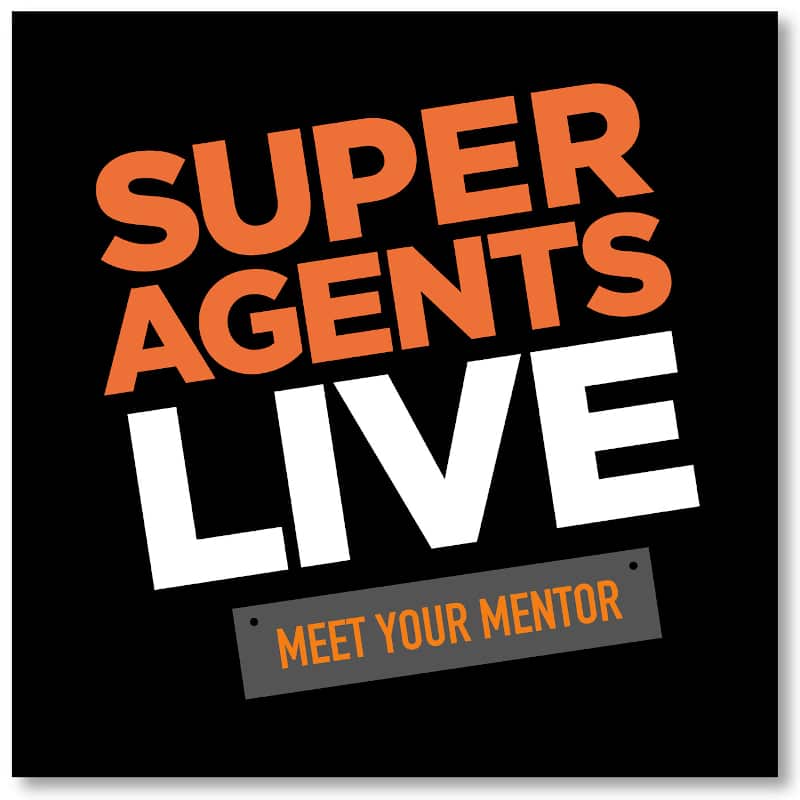 Make more sales and earn higher commissions by learning directly from real estate's top performers! Counting more than four-million downloads from over 100 countries, Real Estate Rockstars is the industry's most trusted, most popular podcast. With a new guest on each episode, you'll learn from up-and-coming agents, seasoned brokers, real estate investors, and more. Robert Kiyosaki, Barbara Corcoran, and Ryan Serhant are just a few of the many notable guests who have shared their industry expertise with the Rockstar Nation. Billion-dollar agent and best-selling real estate author Pat Hiban asks the questions that matter and uncovers actionable answers – no filler and no clichés. Implement the strategies you learn listening to this tri-weekly podcast and start making more money in real estate. It's that simple.
Brian's podcast has reached 7 million-plus downloads in more than 180 countries. Today, he travels the world sharing a message of encouragement about how to "live the good life." His wit, wisdom and motivational style make him a dynamic speaker, adept at helping people tap into their full potential and achieve their dreams.
I'm Patrick Lilly, the founder of Real Estate Success Rocks, an organization devoted towards assisting you in fulfilling your dreams in business and in life. We've partnered with REV, a select group of top producing agents, to bring you the best content in our industry specifying what works in today's market place and what does not, how you can grow your business on your terms, and be inspired to do more with your life.
Robert 'The Rebelbroker' Whitelaw is a real estate broker and Realtor® in Morgan Hill, California. Having started in real estate in 1988, he has seen more than his share of what is right and wrong with the real estate business. First and foremost is helping buyers, sellers, investors, and real estate entrepreneurs get the best info the can on real estate.This show is an opportunity to discuss some of the best ways to achieve your real estate goals and build wealth – from an insiders perspective. Over the years, Robert has been lucky enough to work with successful people from all walks of life and industries. Get a chance to hear what he has learned from these folks over the years that will help YOU achieve success! Of course, you can also count on honest talk about what is wrong with the real estate business and how to handle it. Whether you are interested in buying, selling, investing or just getting an inside look at todays top real estate stories, this is the show for you! So, tune in for helpful information no matter how you are working to achieve your real estate goals or financial freedom!
Agent Rise with Neil Mathweg is for real estate agent who want to be uncommon, bring clarity to their business, and want to breakthrough all the noise to build a thriving real estate business. Agent Rise is both a podcast and a movement, designed to wake up and redefine the real estate industry. So we can build a business we truly love, make a greater impact, while eliminating the stress of it all. Hosted by Neil Mathweg, a veteran agent in Madison, WI and real estate agent coach and speaker. Let's join the movement now!
Top Agents Playbook is a regular podcast for real estate professionals in Australia, New Zealand, USA & Canada. We focus on what real estate's top agents are doing to win more business and dominate their market.
For new and experienced Real Estate Agents. What does it take to be successful as a Realtor? Marketing tips, personal development strategies and lead generation ideas. Honesty and Integrity are two characteristics most desired by real estate consumers. Hosted by Mario Jannatpour. "The Honest Real Estate Agent" book has been a top seller since its first publication in 2011.
America's Commercial Real Estate Show™ is the nation's leading video and podcast show on commercial real estate related topics. Host Michal Bull, economists, analysts, and market leaders share valuable intel, forecasts and success strategies. If you invest, advise, develop, own, or rent commercial property, land or apartments, subscribe now because this show is for you.
Where's the best place to get a beer in North Seattle? How is our City Council planning to address the growing need for housing affordability? What does it take be a "local" in Seattle today? On the Rise Seattle Podcast you'll hear all this and more. Sit down for intimate discussions with Seattle leaders about the pros and cons of the city's growth and what they are doing amidst the rise.
Secrets Top Selling Agents™ webinars are FREE, online seminars with Top Selling Agents™ and the industry's top educators. This podcast makes favorite episodes available for review on demand and on the go!
The Relentless is a podcast about finding new ways to approach business, sales, and success. Join host Dr. Julie Gurner as she talks to business leaders across industries about the mindsets and behaviors that set them apart and drive their success. Whether you work in sales or are simply interested in what it takes to close a deal, The Relentless will inspire you to think about success differently.
This paid podcast is produced by Slate Studios and Century 21 Real Estate.
Welcome to The Garyvee Audio Experience, hosted by entrepreneur, CEO, investor, vlogger, and public speaker Gary Vaynerchuk. On this podcast you'll find a mix of my #AskGaryVee show episodes, keynote speeches on marketing and business, segments from my WEEKLYVEE video series, interviews and fireside chats I've given, as well as new and current thoughts I record originally for this audio experience!
Get actionable ideas, insight & inspiration to turn your real estate career into a life of freedom. Real Estate Uncensored delivers 3 live shows/wk showing you how to blend the latest high-tech and high-touch prospecting, sales and marketing strategies to grow your real estate business.
Featuring interviews with mega agents like Joshua Smith, Jeff Cohn, Brett Tanner, Greg Harrelson, Jeff Latham, Kirby Skurat, Aaron Wittenstein, Marti Hampton and many more.
You'll learn how to make 100+ calls/hr, how to use prospecting systems and scripts to sell 500 homes/yr, how to bring homes to market & actually get them sold, how to run high-tech open houses & much more. Co-hosted by Greg McDaniel, the "Junior Grandmaster" / Bay area Realtor, and Matt Johnson, partner in Elite Real Estate Systems / founder of Pursuing Results, a podcast PR + production firm.
Jeff Cohn and the Elite Real Estate Systems team conduct in-depth video masterminds with the team leaders, mega-agents, Ops Managers and Marketing Directors of the top real estate teams around the country. Featuring stats, strategies and systems you won't find on other shows, the Team Building Podcast arms you with the actionable information, concepts and metrics you need to create a blueprint for your own dominant real estate team.
If you're currently running a real estate team and want to raise your profit, reduce risk and build a team that can outlast any downturn, pay special attention to episodes featuring real estate investor like Gary Boomershine, Kristy Moore, Tom Cafarella and Chris Naugle. You'll learn about cutting edge, hybrid team models that help you combine investing, instant offer, ancillary services, property management and other profit centers with your existing team!
Real Estate Success Podcast is your ultimate source of tips and strategies that can help you short cut your path to success. Learn about what success is, why you want it and the journey you will take on your way to achieving amazing results. Real Estate Success Podcasts cover all aspects of real estate investing, including wholesaling houses, fixing and flipping houses, creative financing, private lending, self-directed IRAs and more! Each episode will expand your thinking and help you succeed massively. Join your host, real estate investor, author and entrepreneur, Jim Ingersoll, as he shares his vast knowledge of successfully implemented strategies, techniques and tips. Each weekly podcast guest will introduce you to a variety of successful business people involved in various areas of real estate investing.
Michael Blank's passion is being an entrepreneur and helping others become (better) entrepreneurs. His focus is apartment building investing by raising money from private individuals. He's been investing in residential and multifamily real estate since 2005 and began syndicating deals in 2010. He is the author of the Syndicated Deal Analyzer and the free eBook "The Secret to Raising Money to Buy Your First Apartment Building". Through Michael's blog on TheMichaelBlank.com, his weekly articles on the BiggerPockets.com, and his Podcasts, Michael is enthusiastic about sharing what works (and doesn't work!) in the world of commercial real estate investing.
Dive into San Francisco real estate and life in SF with brokerage founders Matt Fuller and Britton Jackson. Insights into real estate, buyer and seller tips, unbelievable stories, and guests from local leaders to real estate industry legends.
Are you making money wholesaling Real Estate? Do you regularly make assignment fees of $10k to $50k (AND MORE) per deal? Would you like to be?
Join America's #1 Real Estate Wholesaling coach, Tom Krol along with 7 Figure Wholesaler, Cody Hofhine as they lead you by the hand to help you CRUSH your income goals!
This Podcast is NOT about theory, stories or fluff. It's all about taking MASSIVE action and following instruction rather than more education (most people get stuck in "education mode"). This Podcast will be unlike anything you've ever heard before!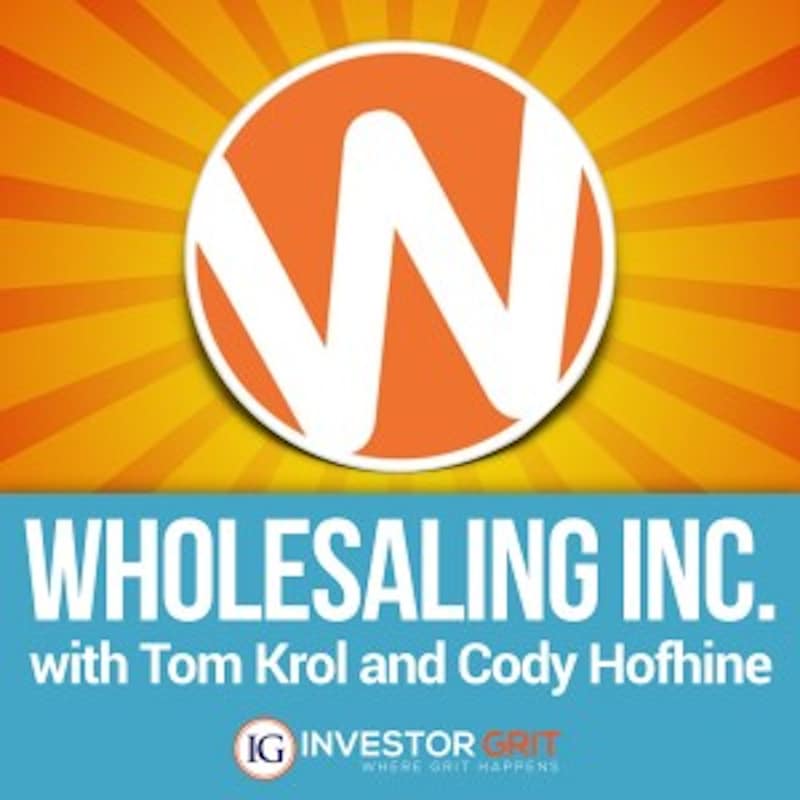 The Real Estate Way to Wealth and Freedom Podcast
Are you interested in Real Estate Investing, but don't know how or where to start? Are you a young professional or just starting to explore the possibility of investing in cash flowing real estate? The Real Estate Way to Wealth and Freedom podcast aims to help people just like you build wealth and achieve financial freedom through real estate investing, with a focus on investing in apartment buildings. With actionable content from weekly interviews with real estate investors, lenders, brokers, tax attorneys, and other real estate professionals, you'll have the education necessary to begin your real estate investing journey. Jacob Ayers is a young professional who started investing in real estate at the age of 25. As a real estate investor and entrepreneur, Jacob aspires to help you achieve financial freedom through real estate investing. If terms such as passive income, lifestyle engineering, wealth creation, and freedom resonate with you, then you're sure to get value from this podcast! If you want to live a life of fulfillment while doing the things you love, then this is the podcast for you!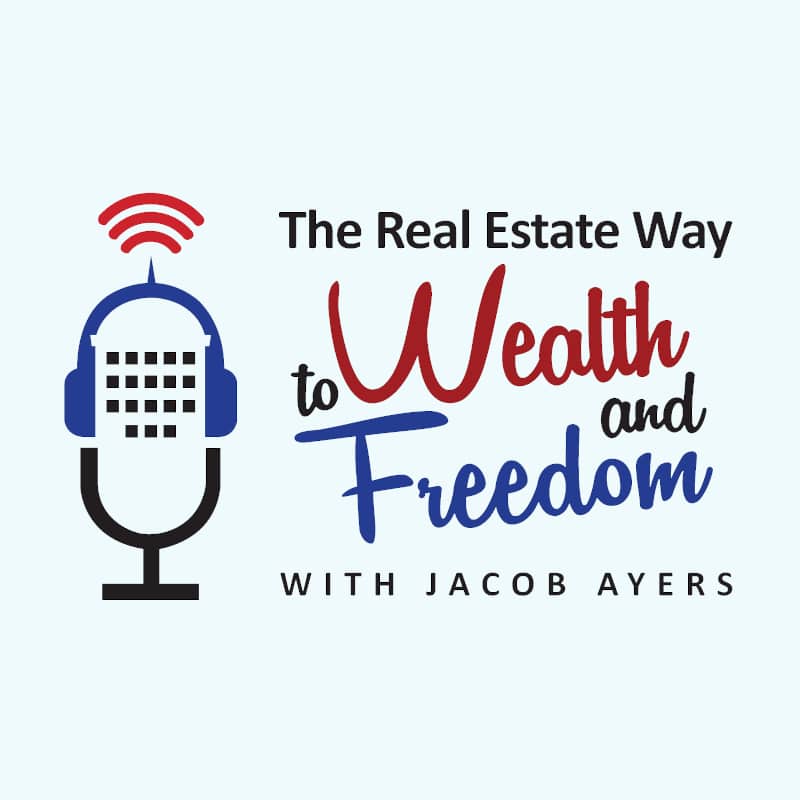 Ellie Perlman, a real estate investor, brings you REady2Scale! Now into the 2nd season, this show highlights 3 key areas of being successful in real estate investing: assets, process, and strategies. Listen along to learn all the approaches you can take to expand your portfolio, maximize your ROI, create new streams of passive income, and grow your own business and wealth.
The Boom Real Estate Podcast
The Boom Podcast shows you how to have an amazing business, so you can have an amazing life. The Boom Podcast is THE podcast for helping real agents, brokers and business owners dominate. Boom!
Also, we love to have fun. Lots of fun. Jokes, laughter, and lots of fun are what we deliver! Boom!
The Norris Group Real Estate Radio Show and Podcast
The award winning Norris Group Real Estate Radio Show and Podcast is hosted by author, California real estate educator, investor, and hard money lender, Bruce Norris. We have produced over 500 episodes, and we are so grateful to everyone who has given their time to appear on our show.
Bruce interviews national, state, and local leaders and specialists from numerous real estate sectors including Realtors, builders, economists, investors, lenders, title, auctioneers, service providers, and educators. The show aims to educate listeners on current trends, important legislative affairs, and profitable ways to navigate the market.