Welcome to our BRAND-NEW monthly feature, Social Bootcamp With Gogo Bethke!
In this episode Gogo discusses how agents in Michigan have had to improvise during this period to continue their work in real estate. She points out how they even had to rely on sellers for photos and videos of property and work through all the stages of business virtually. She also discusses how important it is to reach out to your clients to just be there for them during this difficult period and try to help them with any real estate related issues.
If you'd prefer to watch this interview, click here to view on YouTube!
DISCLAIMER: Gogo's 30-day moneyback guarantee is no longer available.
Gogo Bethke can be reached at gogosrealestate@gmail.com and at her Instagram account.
Purchase Gogo's Bootcamp by clicking here – Keeping It Real Podcast listeners get a discount!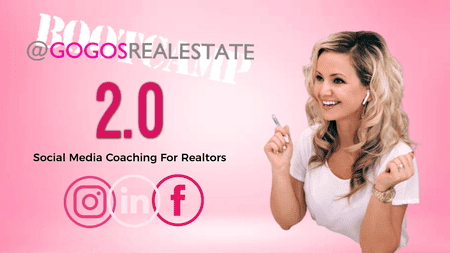 Subscribe: Apple Podcasts | Google Podcasts | Spotify | Amazon Music | Pandora | Stitcher | Email | RSS