Happy 100th episode to us! 🙂
Luis Ortiz is not only a top 1% producer at RE/MAX (as well as a RE/MAX Hall of Fame member); many of his team members are also top 1% producers. While nearly all of his team's business comes from referrals, Luis built his business educating renters on the advantages of home ownership. In this episode he goes through step-by-step how he started in real estate and why love, service and care are his "why." Luis believes that once you have your "why" the "how" follows.
Luis Ortiz can be reached at 708.484.2300 and luisortizsells@gmail.com.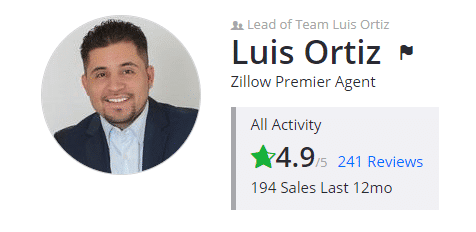 Subscribe: Apple Podcasts | Google Podcasts | Spotify | Amazon Music | Pandora | Stitcher | Email | RSS